Non-PVC Soft Bag IV Solution Production Line
Shanghai IVEN Pharmatech is one of the toppest manufacturers of IV Solution Production Line,IV Bag Production Line,IV Fluids Filling Machine in China.During these years of exporting , Shanghai IVEN Pharmatech now has rich experience in the worldwide markets
Brief Introduction
Our Non-PVC soft bag IV solution production line is the latest production line with most advanced technology. It can automatically finish film feeding, printing, bag making, filling and sealing in one machine.
This LVP FFS line can be used to automatically fill 50-5000ml general solution, special solution, dialysis solution, Parenteral nutrition, Antibiotics, Irrigation and Disinfectant solution etc.
It can supply you different PP bag design with single boat type port, single/double hard ports, double soft tube ports etc.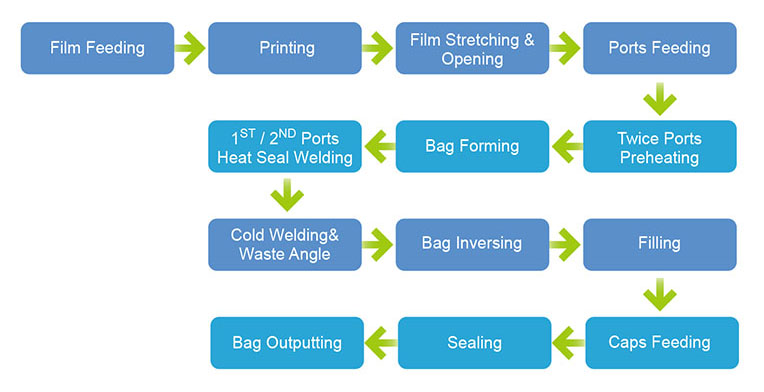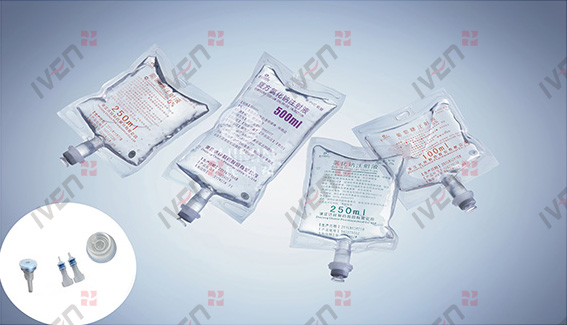 Main features:
1.100% film utilization: No waste edge between bags, reducing both material and energy consumption.
2.Special IV bag design: each bag saves 10mm film than others.
3.Reliable heating and welding system: Leakage rate less than 0.03%.
4.Quick changeover: 0.5-1 hour to switch from one size to another.
5.Stable transmission system: only needs 1 control system, 1 HMI and 1 operator.
6.Safe filling nozzle: No solution overflows, no particles generation.
7.Auto faulty rejection system detected by the machine.
8.Production line length is reduced by 1/3, both workshop and air conditioning and cleaning area are reduced by 1/3, greatly reducing the initial investment and future running cost.
9.Simple structure, more stable and reliable performance.
Technical Parameters
Item
Main Content
Model
SRD1A
SRD2A
SRD3A
SRD4A
SRD6A
SRD12A
Max. ACTUAL Production Capacity
1000BPH
2200BPH
3200BPH
4000BPH
5500BPH
10000BPH
Bag Size
100ml, 250ml, 500ml, 1000ml (other specifications can be customized.)
Power Supply
3P/380V/50Hz
Power
8KW
22KW
26KW
32KW
32KW
60KW
Nitrogen
According to special requirements, nitrogen protection is applicable
Overall Size
3.26x2.0
x2.1M
4.72x2.6
x2.1M
5.52x2.7
x2.1M
6.92x2.6
x2.25M
8.97x2.7
x2.25M
8.97x4.65
x2.25M
Weight
3T
4T
5T
6T
8T
12T