Pharmaceutical Manufacturer Integration Project Solution, offered by Shanghai IVEN Pharmatech Engineering Co. Ltd, contains purification room with automated controlling and monitoring system, pharmaceuticals water processing system, solution preparation and transportation system, pharmaceutical filling, sealing and packing system, automated logistic system, pharmaceuticals inspecting and controlling system, and so on.

According to the regulatory requirements on pharmaceutical manufacturer of different countries and personalized demands of the customer, we are professional to customize pharmaceutical turnkey engineering solution to help customer occupy a quality position in the local market.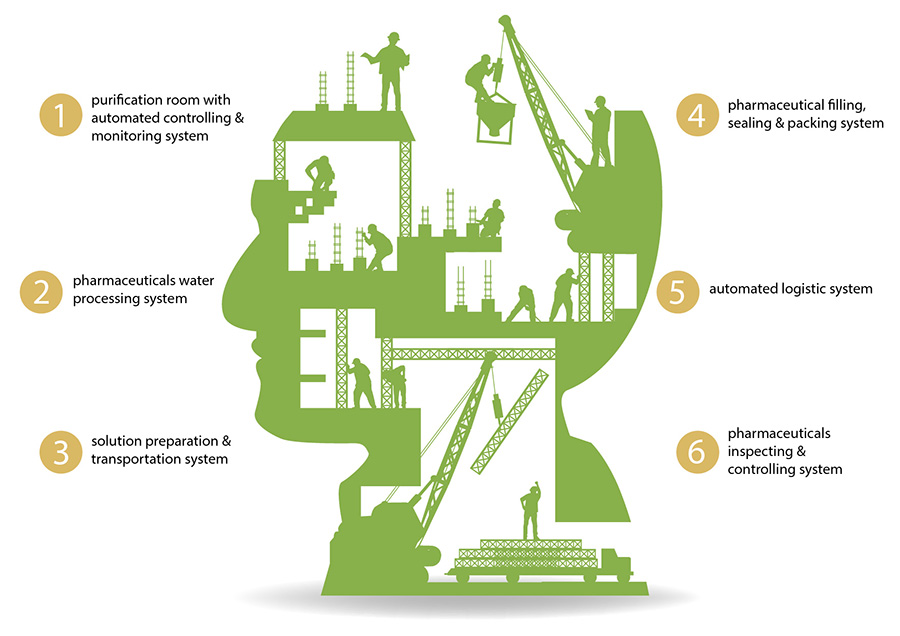 Turnkey Project for IV Solution Plant from A to Z
• Project Design
• Pharmaceutical Water Treatment
• Solution Preparation
• IV Solution Production Line
• Sterilization
• Inspections Packing
• Clean Room & HVAC
• Stability Chamber
• Laboratory Instruments
• Utilities
• Documentation & Qualification
• Installation, Commissioning, Training
• Service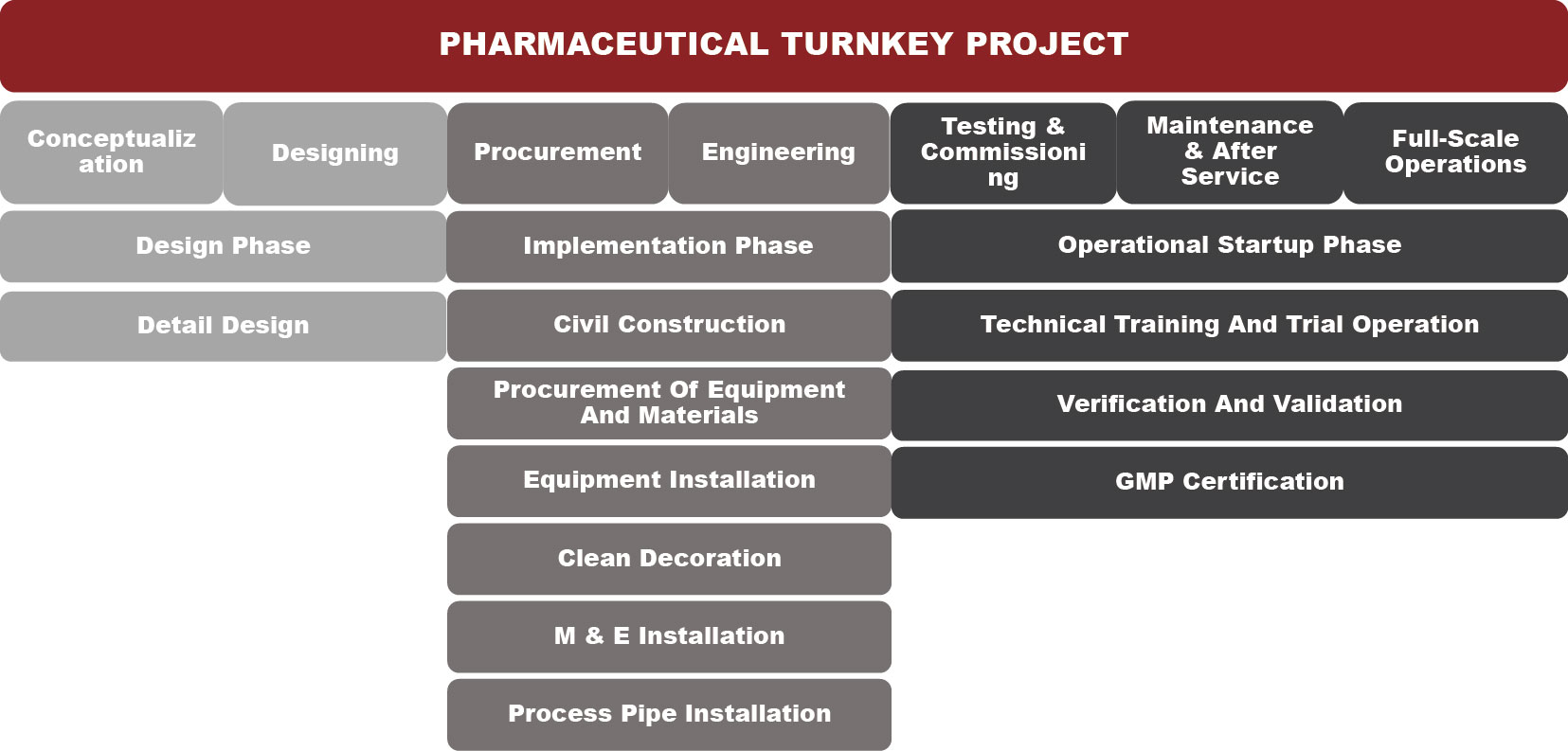 Oversea Projects
Till now, we've already provided hundreds sets of pharmaceutical equipment and medical equipment to more than 40 countries. Meanwhile, we helped our customers to built the pharmaceutical and medical plant with turnkey projects in Russia, Uzbekistan, Tajikistan, Indonesia, Thailand, Saudi, Iraq, Nigeria, Uganda etc. All these projects won our customers and their government high comments.
Central Asia
In five Central Asian countries, most of pharmaceutical products are imported from foreign countries, not mention to injection infusion. After several years of hard work, we have already helped them get out of the trouble one after another. In Kazakhstan, we built a large integration pharmaceutical factory which includes two Soft Bag IV-Solution Production Lines and four Ampoules Injection Production Lines.
In Uzbekistan, we built a PP Bottle IV-Solution Pharmaceutical Factory, which can produce 18 million of bottle annually. The factory not only brings them considerable economic benefit but also gives the local people tangible benefits on pharmaceutical treatment.
Russia
In Russia, although the pharmaceutical industry commenced earlier, both equipments and technology are still old-fashioned. After multiple visits for European equipments and comparing different Chinese suppliers, the largest Injection Solution Pharmaceutical Manufacturer chose us to do the PP bottles IV-Solution Project in the end, which can produce 72 million of PP bottle per year.
Africa
Africa with large population, in which pharmaceutical industry base remains weak, need more concern. Currently, we are building a Soft Bag IV-Solution Pharmaceutical Factory in Nigeria, which can produce 20 million of soft bag per year. We would continue constructing more high-class pharmaceutical factories in Africa, and we wish that the local people in Africa can get tangible benefit by using the safe pharmaceutical products of home manufacture.
Middle East
For Middle East, the pharmaceutical industry is just at starting stage, but they have been referring to USA FDA with most advanced idea and highest standard to supervise their medicines quality and pharmaceutical factories. One of our customers from Saudi Arabia issued an order to us for doing the whole Soft Bag IV-Solution Turnkey Project for them, which can produce more than 22 million of soft bag yearly.
In other Asian countries, pharmaceutical industry has lay foundation, but it is still not easy for them to build a high-quality IV-Solution factory. One of our Indonesian customers also, after rounds of selection, chose us, who process strongest comprehensive strength, to construct a high-class IV-Solution Pharmaceutical Factory in their country. We have finished their phase 1 turnkey project with 8000 bottles/hour which is running smoothly. And their phase 2 with 12000 bottles/hour, we will start the installation in late 2018.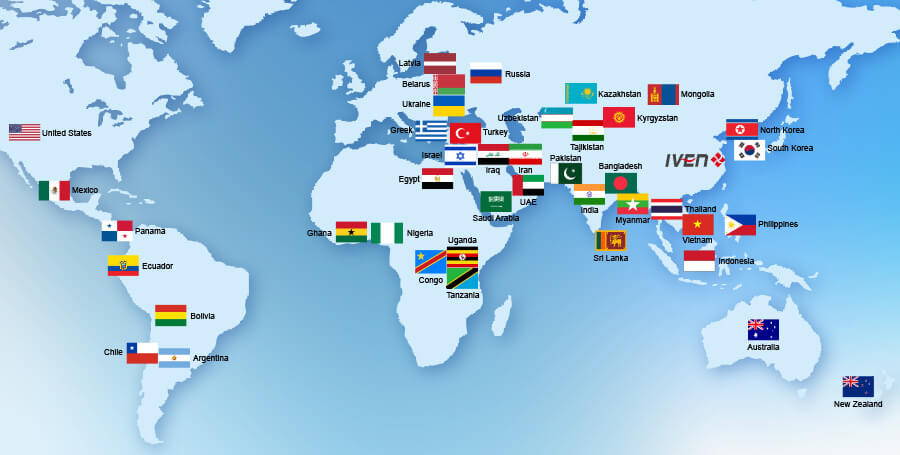 Related Product
Non-PVC Soft Bag IV Solution Production Line
Injectable Ampoule Production Line
Injectable Vial Production Line